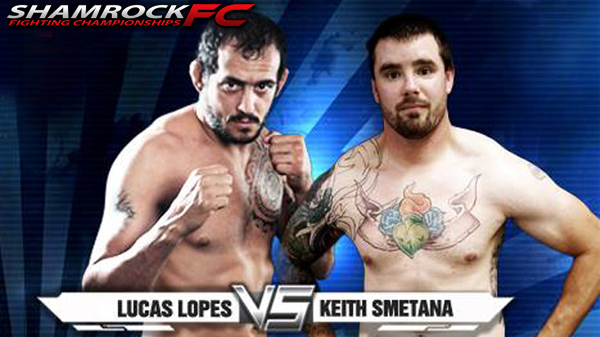 Shamrock FC: Force - Preview
By
Staff
| Knuckle Junkies
One of the Midwest's busiest promotions gets 2015 started in St. Louis on the last day of January.

Shamrock Fighting Championships: Force sees the return of Lucas Lopes to town.

Lopes, a veteran of over 47 pro fights, hasn't fought in STL since March of 2013. He will welcome Indiana's Keith Smetana to the Lumiere Casino in a middleweight title contention fight.

Lopes has won 2 out of his last three. Win or lose, Lopes likes to get business taken care of quickly, in his last 16 fights only three times has the fight left the first round.

Smetana trains under the tutelage of well respected jiu-jitsu ace Jack McVicker in Chicago and won't be intimated by Lopes' ground arsenal. Smetana is 7-5 in a career spanning seven years a pro fighter.

"We both believe in ourselves which is good for the fans," Lopes said.

Read the entire Lopes feature published earlier in the week.

Talented lightweight Garrett Gross makes his return under the SFC banner when he faces Colton Creason in the co-main event. Gross last fought in April against Sal Woods in a fight that was nominated for Pro Fight of the Year in the St. Louis MMA awards. Creason has three submission victories already in his young career.

Gross has won three out of his last four including wins over Woods, Nic Anderson, and Dustin Pape. The win over Pape snapped a 3-fight losing skid. Creason is looking to rebound from a KO loss at the hands of Bryant Whitaker in October for his second loss as a pro.

Bantamweights Fazlo Mulabitinovic and James Blair meet on the main card. Mulabitinovic made his pro debut in September with a victory over Nick Dioneda. Blair

Two more 185-pound bouts close out the main card as Clay Mitchell face Bo Smith and Tom Baker takes on Eric Crittendon. Baker has an incredible ground game that has rarely gets showcased, while Crittendon last saw action with a victory against Marc Godeker (a common opponent for the two.)

The headline bout of the undercard is definitely main card worthy as Jordan Dowdy will take on Stacy Bacon for the Shamrock amateur welterweight title with a pro contract on the line. Dowdy has an incredible run in 2014 and was nominated for Amateur of the Year. Bacon has a solid 5-3 record over some tough individuals. Bacon has had a bit of a controversial run as an amateur with a draw and a disqualification to his credit.

Also on the undercard, Jamese Taylor and Demetrius Cannon should be an exciting contest between two athletic and scrappy fighters.


Get tickets to the event here:




Here is the full card:

Lucas Lopes vs Keith Smetana
Garrett Gross vs Colton Creason
Fazlo Mulabitinovic vs James Blair
Clay Mitchell vs Bo Smith
Tom Baker vs Eric Crittendon

Jordan Dowdy vs Stacy Bacon
Kris Craig vs Aaron Harvey
Demterius Cannon vs Jamese Taylor
Mark Chappell vs Kevin Schmidt
Shapen Jordan vs Montrel James
Edrick Dillard vs Derek Clardy
Isaac Purnell vs Reggie Evans
Delante Blanks vs Justin Baker
Jason Christeson vs Jerome Young
Brandon Runyon vs Dee Barron

Shamrock FC: Force
Saturday, January 31st
Lumiere Casino, St. Louis, MO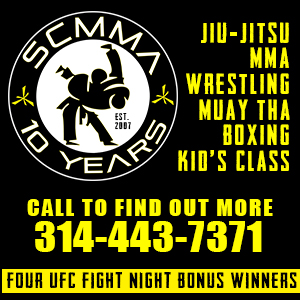 KCFA
| Sat, August 24th
Independence Event Center, Independence, MO
Shamrock FC: 322
| Fri, September 6th
River City Casino, St. Louis, MO
Sub 5
| Sat, September 21st
TBA
Nemesis Fighting Alliance
| Sat, October 5th
Casa Loma Ballroom, St. Louis, MO

Tweets about "KnuckleJunkies OR @knucklejunkies"