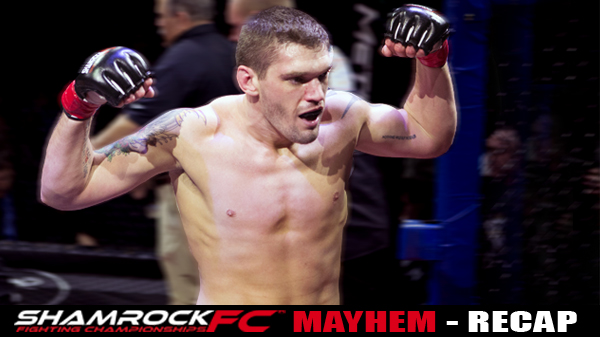 Shamrock FC: Mayhem - Recap
For 18 years, Shamrock Fighting Championships has put together fight nights of different varieties. Much of the talk at Saturday's SFC: Mayhem at the River City Casino was that it was, from top to bottom, the crme de la crme for the organization. That distinction is for others to decide, but one thing is for certain SFC: Mayhem delivered on many levels.

At the top of the bill was a bout that provided an early front runner for 2016 Knockout of the Year.

Kevin Engel connected with a short left in the second round that landed right on the button, knocking out surging welterweight Kyle Kurtz in the process. It was Engel's first return to MMA in 18 months and improved him to 5-0. The loss dropped Kurtz to 5-2.

In the first round, Kurtz came out firing kicks aplenty and was showcasing better movement on the feet than he has shown in previous fights. Engel, a decorated boxer, was able to land punches but Kurtz would seemingly smile and continue to press forward. The second round saw both fighters loosen up a little bit and both looked like they were getting into a zone when Engel threw a howitzer of a left hand that landed flush on the jaw of Kurtz. It was a no-doubter as Kurtz fell completely limp to mat. Engel earned the clean KO victory at 4:04 of the round.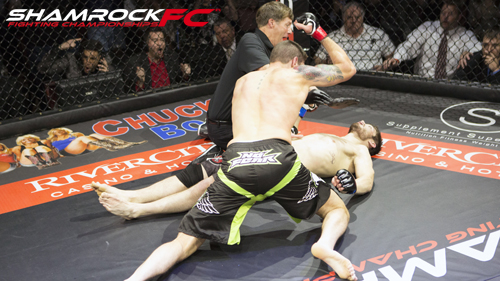 Tune in on Monday for video interviews with Engel and many of the night's top performers at knucklejunkies.com

In the co-main event, Josh Weston and Eric Irvin squared off in a battle of veteran 170-pounders. From the start, Irvin seemed to be the more comfortable fighter, pushing the pace and landing lots of leg kicks. Irvin was dictating where the fight was staying. In the third round, Weston found some wind to put in his sails. Weston began to counter and push the action, but it was too little and too late and the third round came to a close with Irvin seemingly too far ahead. The judges scored the bout unanimously in the favor of Irvin, who improved to 11-4

Rashard Lovelace is the real deal.

In what seemed a trend for the main card, Lovelace earned an early first round TKO over Garrett Gross. Lovelace landed a spinning back elbow that sent Gross to the mat and the ref promptly stepped in and stopped the bout. It was Lovelace's third win in 10 months, all coming in the first round.

Coltin Cole surprised everyone but himself.

Cole and Brad Jones came out guns-a-blazin', but it was Cole who scored the big blow that sent Jones to the canvas. Cole, under the tutelage of Arnold BJJ striking coach Joseph Mueller, landed a spinning kick to the head and he followed up with some vicious blows to win via TKO at 1:01 of the first round.

Matt Helm took a rarely-seen punch to the groin early in the opening round against Tyler Claussen. Helm seemed to take offense and made quick work of Claussen after his short recovery time. Helm dropped Claussen with a big knee and followed up with enough damaging blows for the ref to call a halt to the action. Helm earns the TKO victory in just over a minute in the first round and afterward called it an end to his fighting career.

With a huge following in the crowd, Jason Christeson put Clay Mitchell on his back early in the first round and that's how it remained until the ref stopped the bout due to injury sustained late in the first round, giving Christeson the victory.

In the opening bout of the professional portion of the event, heavyweight prospect Lee Burns took home the victory over Jake Zogg, a late replacement. with a first round TKO.

In the main event of the amateur preliminary card, Erion Zekthi relied on his wrestling base to pull out a split-decision win over Cortavious Romious to earn the SFC featherweight title.

In the first round, Zekthi had two big takedowns and Romious answered with the biggest blow of the fight when he floored Zekthi with a left hand. Zekthi recovered and pushed the fight into the second round.

The single leg worked for Zekthi time and time again and led to a smothering second round. The third was mostly all Romious, who eventually mounted Zekthi in that time-frame, but Zekthi showed a veterans resolve and worked out the situation to save himself from a possible TKO situation.

Shaun Scott retained his Shamrock FC 185-pound strap with a split decision victory over Kevin Roper. Roper seemed to have the advantage until nearly halfway through the 2nd round. Scott, dogged and determined was able to maintain a strong pace and push Roper around for the second half of the bout. Scott's strong top game was difficult to overcome, giving him the victory.

In other prelim bouts, Malcolm Stanley finished Colby Heathcock in 34 seconds of the 2nd round with a vicious knee to the body. Irfan Mulbinovic made quick work of Jace Burcham with a 1st round RNC. It was his fourth submission in five bouts.

After fighting his way out of two really deep rear naked chokes in round 2, Joe Klos dropped a decision to a very aggressive Luis Felipe. The judges all saw the fight 29-28 in favor of Felipe.
Nikk Willyard made quick work of Cody Naucke with a 1st round rear naked choke.

Dustin Horn sank in a guillotine on Nick Martin in round three to cap off a very back and forth bout.

Opening the night, Greg Schneider defeated Mike Hulsey in the first round with an armbar.

Shamrock FC returns to River City on June 3rd.

Post-fight interviews:




Photo courtesy of Jimmy Range Photography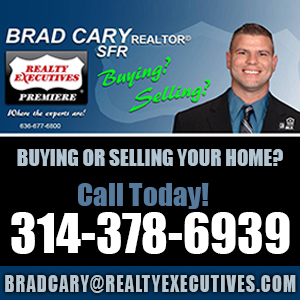 Shamrock FC 318
| Fri, May 10th
River City Casino, St. Louis, MO
Shamrock FC 319
| Sat, June 8th
Ameristar Casino, Kansas City, MO
Nemesis Fighting Alliance
| Sat, June 22nd
Casa Loma Ballroom, St. Louis, MO
Shamrock FC 320
| Sat, July 13th
Ameristar Casino, St. Louis, MO

Tweets about "KnuckleJunkies OR @knucklejunkies"