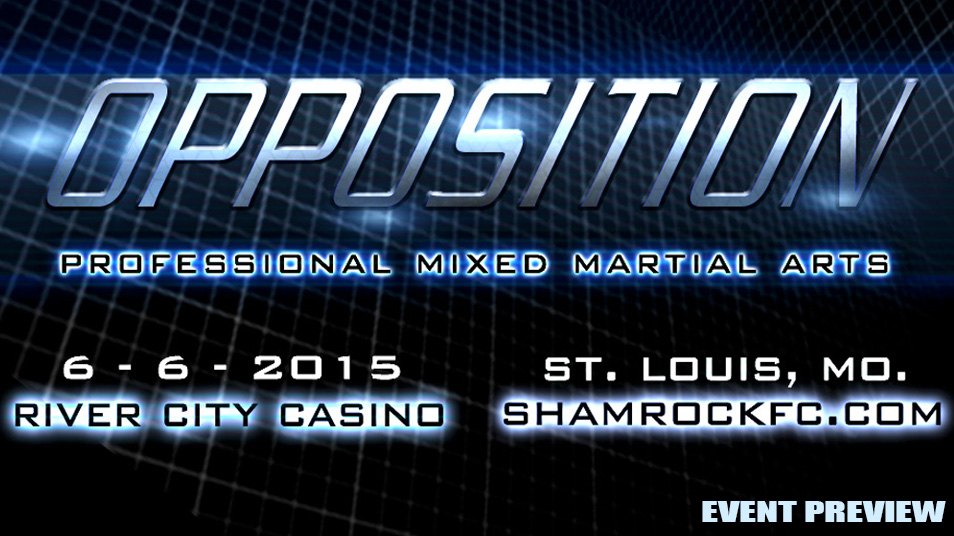 Shamrock FC: Opposition - Preview
One of Shamrock FC's recent signings will make his promotional debut and the team from St. Charles MMA hits the cage at full force for SFC: Opposition.

Veteran heavyweight Bobby Brents, out of Springfield, IL, will headline the June 6th card at the posh River City Casino.

Brents will hope to erase the memory of a DQ loss to John Hawk in his recent trip to the cage back in October. The 33-year old Brents has face-crushing power and a smothering ground game that has seen him notch several submissions throughout his career.

Matched-up against Brents is Nebraska's Scott Hough. Hough has mainly seen action in the regional Nebraska fight scene but recently made the trip to Chicago where he split his two fights. Hough has been caught in arm submissions a couple of times, which happens to be Brents' bread and butter. If Hough loses focus when the fight is on the ground, you can bet Brents will submit him.

Popular women's bantamweight Becky Ruth will return to take on Krystal Manues. Ruth, out of 21st Century Self Defense, last saw action at RFA 19 alongside fellow Missourian Jake Collier. Ruth suffered her first loss as a pro but impressed many in a three-round war with Jocelyn Jones-Lybarger. While not great for self preservation, Ruth's aggressive, come straight forward style is exciting to watch, and forces most of her opponents to buckle under the pressure.

Jason Powell, out of SCMMA, hopes the third time is the charm when he takes on Christian Camp. The two have battled twice as amateurs with Camp getting the best of Powell both times. Now pros, the two will meet once again with bigger stakes on the line. Camp (2-3) has won every other fight, and if pattern holds, will win against Powell. Powell recently moved back to Fort Leonard Wood and has kept up with his training, making the long commute to Fenton to train with the Vaghi Muay Thai team while cross training with Enrique Watson's Combat Xtreme Team in St. Roberts.

Thomas Haney will look to notch his first win as a pro, taking on a familiar opponent in Matt Helm. Helm and Haney fought in Haney's last amateur bout before he jumped to the pros. Helm has a much better submission game than Haney, who has a tendency to lose his fights on the ground. If Haney can keep it standing it will be more difficult for SCMMA's Helm to find the victory.

Tyler Claussen will take on Andrew McCracken and hopefully standout regional prospect Adam Meredith will face a yet unnamed opponent to round out the pro card.

On the amateur side, popular bantamweight Bob Hinchcliffe will take on Levi Rose. Rose is a gritty, tough fighter who can pull off tricky submissions when needed. He'll have his hands full with Hinchcliffe who likes to impose his will in fights and is not afraid of the clinch.

Like all River City cards, this one will be televised on Comcast in weeks following the event.

Get tickets to the event here:




Bobby Brents vs Scott Hough
Rebecca Ruth vs Krystal Manues
Chris Manuel vs Jake Constant
Tyler Claussen vs Josh McCracken
Jason Powell vs Christain Camp
Michael Gaston vs Sean Woodson
Matt Helm vs Thomas Haney

Bob Hinchcliffe vs Mark Chappell -- SFC Bantamweight Title
Dementrius Cannon vs Nate Dieckmann
Rachel Stockham vs Kaylen Duff
Jason Christeson vs Tom Hopps
Kelly D'Angelo vs Cindi Bottelberghe
Patrick Sparks vs Mike Fombelle
Nick Werner vs Dee Barron
Michelle Swasho vs Dakota Zimmerman

Shamrock FC: Opposition
Saturday, June 6th
River City Casino, St. Louis, MO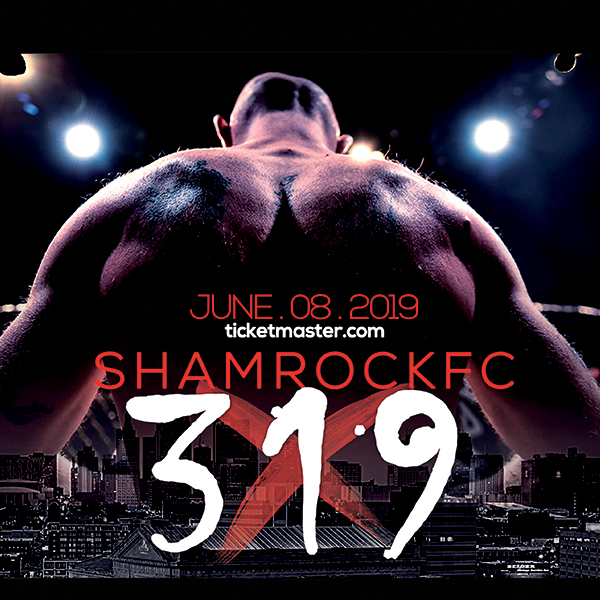 KCFA
| Sat, August 24th
Independence Event Center, Independence, MO
Shamrock FC: 322
| Fri, September 6th
River City Casino, St. Louis, MO
Sub 5
| Sat, September 21st
TBA
Nemesis Fighting Alliance
| Sat, October 5th
Casa Loma Ballroom, St. Louis, MO

Tweets about "KnuckleJunkies OR @knucklejunkies"