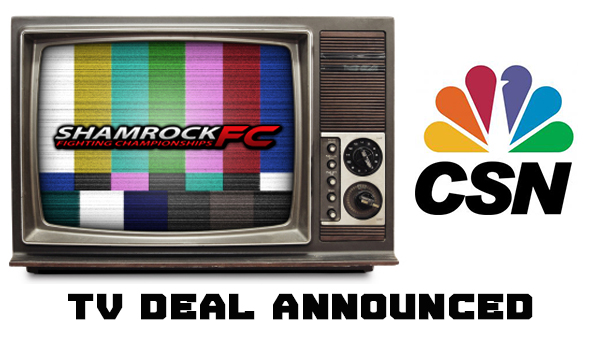 Shamrock FC TV Deal Announced
St. Louis MMA is making its way onto national television.

With the ink barely dry on the contract, Shamrock Fighting Championships announced a deal that has been nine months in the making.

Beginning with the upcoming March 21st show at the River City Casino, Comcast SportsNet, also known as the NBC Sports Regional Networks or Comcast Sports Group, will be televising action inside the Shamrock cage.

The events will not be broadcast live, but will air within at least 21 days of the event with a more likelihood of the shows airing 7-10 days after the fight.

Comcast will air only TV-friendly venues, namely River City Casino and Kansas City's Ameristar. Due to issues like ceiling height and crowd size, Shamrock FC may move its Lumiere shows from the casino's theater to the nearby Four Season, which could handle the broadcast.

"This is great for the region," SFC president Jesse Finney said. "There is no MMA brand in the Midwest that is on national television. I'm tired of them thinking that St. Louis and Kansas City are cow towns. We're finally getting some (national) love. We are are going to prove that our guys can hang with the East and West coast."

The contract with Comcast is good through the calendar year.

SFC had options to sign with regional television networks but the goal has always been to push for a national company.

"We could have been on TV five years ago if we wanted to pay," Finney said. "I was not going to pay to be on TV."

The Comcast deal is just another feather in the cap for 2015 as the company helped land Bellator for a June date in St. Louis with planned trip to Kansas City later in the year. Finney was candid about SFC moving to yet another market in the near future.

"For 17 years we have put together a quality product," Finney said. "Now our shows have gotten to the point where they are better than 90-percent of what's out there. Now is our time."