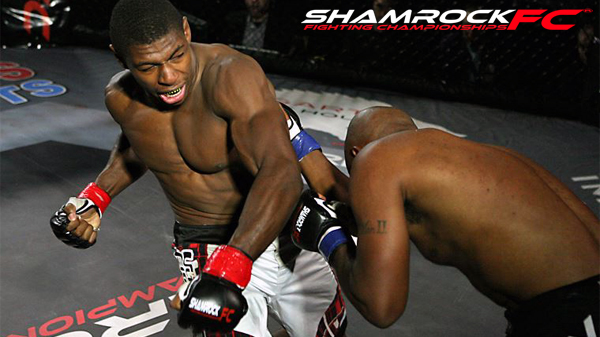 Shamrock FC: Throwdown - Recap
Shamrock FC hosted a "Throwdown" on Saturday at the Lumiere Casino.

In the main event Stacy Bacon stepped up to take a short notice fight against Joaquin Buckley this week after Buckley's original opponent fell out.

Buckley came out firing, landing some solid kicks before securing a takedown off the cage. For the majority of the round Buckley stayed on top landing strikes. Bacon managed to get back to his feet late, but Buckley landed a head kick and finished the round on the ground in side control.

The second round saw Buckley secure an early takedown. From the bottom Bacon threatened an arm bar, and then a heel hook attempt. After some inactivity they were stood back up. Shortly after the fight hit the mat once again, with Buckley throwing more offense from top. Bacon was able to get up seconds before the round ended.

The third round started out very measured on the feet by both competitors until Buckley got Bacon to the fence and took him down once again. Bacon secured guard and Buckley elected to stand back up. After some exchanges and a couple more takedowns and scramble ups, the fight ended with Buckley on top throwing strikes. Buckley took home the unanimous decision win in the end.

A very competitive and scrappy back and forth first round between Brian Schell and Jordan Mitchell had the crowd roaring. It had some clinch work back and forth, and some exciting exchanges. Schell ended the round in great position threatening an arm bar and then defaulting to ground and pound.

The second round saw Schell secure a takedown off the fence and sit in half guard throwing short elbows. After a bit of time the ref stopped the fight from that position, giving Brian Schell the win.

In her professional debut Michelle Pearce made quick work of Tiffany Leichliter. Pearce pushed her opponent to the cage, got her to the mat, and secured the mount. From there she unloaded with punches until Leichliter tapped out at 1:26 of the first round. Leichliter drove in from Arkansas and was late to the venue forcing the bout with Pearce to be moved to after the intermission.

The bout between Lance DeClue and Carl Rogers saw Rogers maintaining a half guard position on the ground early, awaiting the right opportunity to pass. Rogers eventually transitioned from half guard into the mount, then crawled over toward the cage by his corner and started throwing strikes. DeClue then gave up his back and Rogers flattened him out and started throwing heavy punches until the ref stopped it, making Rogers the winner by TKO in round one.

Matt Murphy showed some solid takedown defense on the cage early against Scott Ettling, eventually shoving him off and landing a hard punch as Ettling charged back in, flooring him. Murphy scrambled into guard to land some punches from top but then got caught in a triangle by Ettling. After trying to ride it out and escape he eventually had to submit, making Scott Ettling the winner by submission in the first round.

Ettling improves to 3-0 with three first round submissions.

After a few exchanges and some pummeling between Dillon Tolbert and Nick Mclean, the fight moved to the ground. McClean survived an early threat of having Tolbert on his back and ended up in half guard picking some choice shots to the body and head. The second round saw McClean hit Tolbert with some sidekicks to the body and then an outside hook kick that landed to Tolbert's head, stunning him. From there McClean methodically unleashed some ground and pound, mixing punches and elbows to the body and head. A quick transition at the end of the round saw Tolbert take the back of McClean and nearly threaten a dangerous RNC, but he ran out of time to finish the opportunity. After securing the back of McClean and threatening once more at the start of the third round, McClean ended back up on top with more vicious ground and pound until the fight was stopped, declaring McClean winner by TKO in the 3rd.

On the undercard, Erik Newman and Kris Craig fought tooth and nail to a decision with Newman getting the nod 29-28 on all three judges score cards. Newman's lanky build caused problems early for Craig, but once he figured out the range he was able to get inside and land takedowns. on the bottom, Newman showed his resilience nearly finishing the fight in round one with an armbar as Craig was saved by the bell.

In the second it was Newman who hit the takedown, working for submissions, before Craig reversed the tide. The third round was back and forth, Newman had yet another attempt at the armbar but Craig reversed, took the back and worked for the rear naked choke before the round ended. After the cards were counted, Newman becomes the new amateur SFC flyweight champ.

Sama Tamayo out of CMMA in Granite City used his relentless pressure to grind out a unanimous decision over Laree Hutchinson. Tamayo was in control for the entire fight, with Hutchinson landing stiff punches in between takedowns and after resets. Tamayo shows a lot of promise.

It only took Justin Lankford one round to shake off the rust in his match-up with Zach Burcham. Lankford, with coach Steve Berger in his corner shouting instructions, came alive in the second round and finished Burcham with a rear naked choke.

Evan Elders and Jamese Taylor faced off in what many thought would be a striking exhibition, but Elders had other ideas, taking Taylor down often before finally getting the submission victory in the third round. Elders who built quite a reputation for himself locally as one of the area's best under 18 kickboxers, showed he has a well rounded submission game as well. He's one to watch.

Danny Quaite displayed great resilience after fighting off a guillotine for over a minute and a half to reverse the tide and win via armbar in the first round over Nikk Willyard. Willyard's brother Jake also lost by submission to Cody Nuake from Hahn Extreme Fitness in a fight that kicked off the show.

Shamrock FC returns to action on August 15th for Xtreme Fight Night, and back for more MMA on September 11th at River City Casino. Photo courtesy of Bob Barton Photography.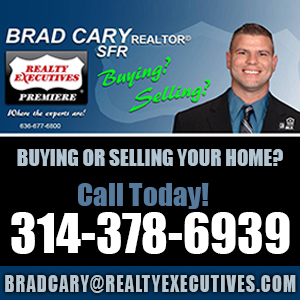 KCFA
| Sat, August 24th
Independence Event Center, Independence, MO
Shamrock FC: 322
| Fri, September 6th
River City Casino, St. Louis, MO
Sub 5
| Sat, September 21st
TBA
Nemesis Fighting Alliance
| Sat, October 5th
Casa Loma Ballroom, St. Louis, MO

Tweets about "KnuckleJunkies OR @knucklejunkies"