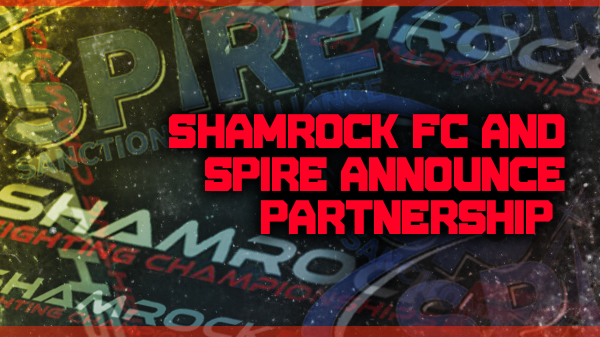 Shamrock FC and Spire announce partnership
The Spire Sanctioning Alliance was formed in 2011 and has focused on bringing professionalism to amateur MMA. Their core values of Class, Dignity, Honor, Loyalty and Respect are reflected at every event they sanction. They have set the bar high in terms of enforcement of their rules, and continue to lead the way in providing a safe environment for their fighters. Spire has quickly become the top choice of amateur sanctioning body providing service for all but a handful of local fight promotions.

Starting in December, the Spire Sanctioning Alliance will team up with one of the area's premiere fight promotion, Shamrock FC. Shamrock FC continues to lead the way with professional Mixed Martial Arts and recently celebrated it's 15th anniversary in the fight business. Shamrock FC brings fast-paced action and high quality fights, all the while maintaining a professional atmosphere. They offer monthly "Las Vegas Style Fights" at their signature venue the Lumiere Place Casino, twice-a-year marquee events at the River city Casino, and have recently expanded their reach to Kansas City by hosting events at Harrah's Casino.

"We're very excited to add Shamrock FC to our list of great promotions we work with," Spire's Jayson Cooper said. "They've been in the business for 15 years and continue to produce an outstanding, professional event. When it comes to class, you won't find a better show."

"I've known Jayson a long time. I've seen what he's done with his sanctioning body and he's done a good job." Shamrock FC President Jesse Finney said. "He's proven himself and his organization, and we're really excited to be working with him. Starting in December we'll be working with Spire for all our events."

The partnership of two of the area's first class organizations have many in the area very excited. As a part of this new partnership, Spire Sanctioning Alliance will sanction the amateur portion of Shamrock FC: Invincible on December 7th at River City Casino.