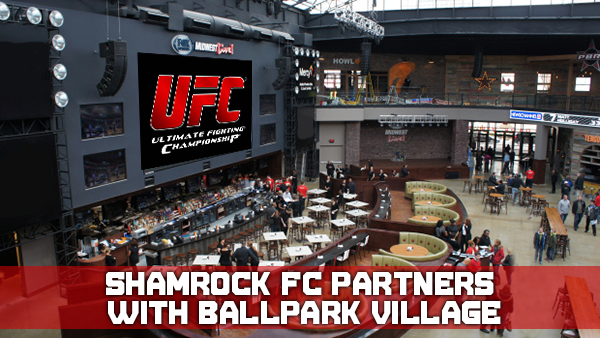 Shamrock FC partners with Ballpark Village
By
Staff
| Knuckle Junkies
Shamrock FC announced today a long term agreement with Ballpark Village.

As part of the agreement Shamrock FC will host live UFC watch parties for all of the major UFC pay per views starting with this Saturday's UFC 175: Weidman vs Machida.

Events will take place in the Fox Sports Midwest Live theater. The center pieces of Ballpark Village features two levels and 20,000 square feet of entertainment space. A world-class audio and video presentation, including a 40 foot LED Screen takes center stage proving fights fans get one of the best sports-viewing experiences in the country.

There will be no coverage charge and everyone is welcome to attend.

Ballpark village is located at 601 Clark Street in downtown St. Louis MO.

For more information check out Shamrock FC's website.