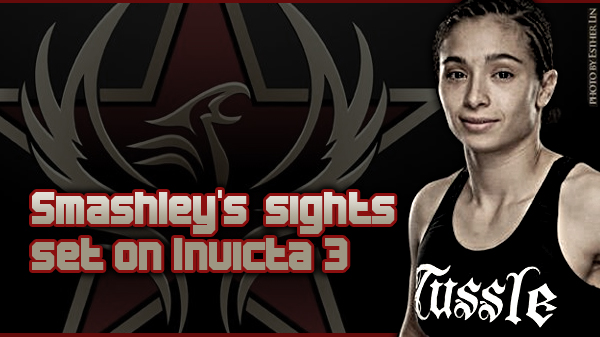 Smashley's Sights Set on Invicta 3
Ashley "Smashley" Cummins gets back after it with her return to the Invicta FC cage to face Scotland's Joanne Calderwood at Invicta Fighting Championships 3 Saturday in Kansas City, Kansas.

Cummins, out of St. Charles MMA/Team Vaghi, has skyrocketed up the world rankings at 115-pounds since turning pro last November. Currently ranked No. 9 in the world, Cummins submitted Xtreme Fighting League champion Chelsea "The Italian Princess" Colarelli in her pro debut. She is coming off of back-to-back triumphs this year including a unanimous decision win over Sofia Bagherdai on the inaugural Invicta FC card.

Cummins (3-0) has a full-time job as a St. Louis police officer, and is undefeated through 11 fights. As an amateur, Cummins defeated all eight of her opponents and grabbed titles for the Midwest Fight League, Tuff-N-Uff and HOOKnSHOOT.

Invicta Fighting Championships 3 takes place on at Memorial Hall in Kansas City, Kansas. The event is headlined by an Invicta FC Atomweight Championship bout between Jessica Penne and Naho "Sugi Rock" Sugiyama.

KJ caught up with Cummins via telephone from her hotel room in Kansas City to talk about Calderwood, her Invicta preview video, and her ever-growing list of sponsors.

KJ: How does it feel to return to the Invicta cage?
CUMMINS: "I feel very fortunate. Invicta is awesome. It's huge. It's turning a lot of heads in the MMA world."

KJ: As the only all-female MMA organization, just how important is Invicta?
CUMMINS: "It is becoming a home of our own. It's our stage to show our skills. They are showing that we can be just as entertaining as the guys."

KJ: What are your thoughts on Joanne Calderwood?
CUMMINS: "She is well-rounded but mainly a standup fighter. I think she is No. 1 ranked in the world in Muay Thai in her weight class. She is taller and has a reach advantage, but I'm not worried. I have fought a lot of good strikers and I'm prepared to take it anywhere it goes. I'm ready."

KJ: So do you think you have a distinct advantage on the ground?
CUMMINS: "I've seen some of her videos and she has decent BJJ and wrestling but I feel like I can out-strike her."

KJ: Invicta asked its fighters to put together self-made promo videos for Saturday for a contest. Yours ended up winning an online contest.
CUMMINS: "I was originally not going to do the cop thing because I wanted it to be about animals and animal rescue but Invicta wanted it to be funny. For awhile I didn't think I'd do it because my department wouldn't allow me to, but they said as long as I didn't wear the uniform or say what department I was with I could. I thought it was funny. It was a good time. It took a couple of hours and we just sort of winged it. Nothing was planned. Jake (Roberts) made it pretty funny with his goofy comments."

KJ: It seems like the sponsors have been coming out of the woodwork for you here of late. How has that happened?
CUMMINS: "A couple of months ago I signed with Brett Atchley of Addison Sports Management, which is one of the biggest female MMA management companies. They have been doing great things with women's MMA. Since I've signed with them I have gotten so many that I forget..it's like over 10 now and most of them pay. I knew (Brett ) was good at what he does and Mike (Rogers, SCMMA head coach) helped me get the Tilted Kilt."

KJ: You even glammed it up in a few of the sponsor's advertisements. The photos looked great. What were your teammates' reactions?
CUMMINS: "That was another thing Brett said I had to do, which was show more of my girly side. I guess that's part of female MMA now. The guys made fun of me for days. They're like my big brothers so I knew it was coming."

KJ: What fight on Saturday's card are you looking forward to watching the most?
CUMMINS: "I can't wait for all of the fights, but especially Barb Honchak's. She is a good friend and I was at her last Invicta fight when the crowd really got behind her. She has done a lot to help me and I'm always excited to watch her fight."

KJ: After Saturday, what is on the horizon?
CUMMINS: "This is my first fight of a three-fight contract with Invicta. When they presented it, it was an amazing feeling and a great opportunity. It's the biggest stage for females for good money, too. After Saturday I would like to do more BJJ tournaments because I really want to get my purple belt."

Invicta FC 3 will be streamed live via the internet on the Invicta FC website with the first fight starting at 6PM local time.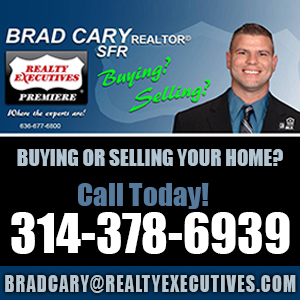 Shamrock FC: 317
| Sat, April 6th
Ameristar Casino, Kasnas City, MO
Nemesis Fighting Alliance
| Sat, April 13th
Casa Loma Ballroom, St. Louis, MO
Shamrock FC 318
| Fri, May 10th
River City Casino, St. Louis, MO
Shamrock FC 319
| Sat, June 8th
Ameristar Casino, Kansas City, MO

Tweets about "KnuckleJunkies OR @knucklejunkies"