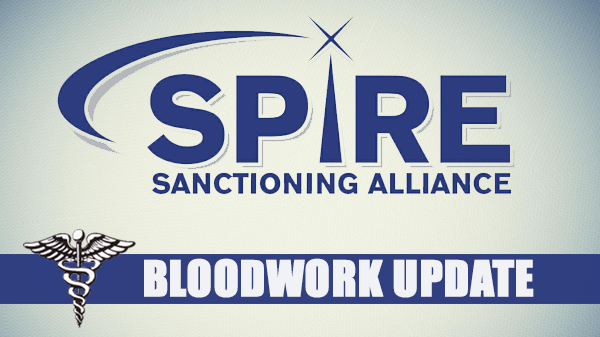 Spire - Bloodwork Update
With the New Year comes big changes for the St. Louis MMA community. A project long in the works will come to fruition on January 1st.

Spire Sanctioning Alliance, the most prominent sanctioning body for amateur combat sports in the Greater St. Louis Area, will be putting new rules into place that are going to require all amateur combatants to have blood testing before they can compete.

Per Spire's website: "Athletes must provide a negative result for Hepatitis B, Hepatitis C, and HIV to Spire Sanctioning Alliance, LLC, before being allowed to compete on a Spire sanctioned event."

This change is largely being viewed as a positive one, as safety is the primary function of a sanctioning body. The fear of a bloodborne infectious disease is a legitimate fear. Time and rest are typically all that are needed for most combat sports related injuries, but the same cannot be said for these bloodborne ailments. For instance, Hep C can be treated so it can become "dormant", but it will never fully go away.

The chances of contracting one of these diseases during a bout are incredibly slim, even if one of the participants were to post a positive result on a test. That slim chance is estimated to be around .03%, but in the eyes of Spire, that is still too great of a risk.

The opinions of majority of the fighters and coaches is that the testing will instill a feeling of safety and confidence in the fighters, refs, doctors, and all cage-side spectators.

One of the few complaints has been that the fighters are now going to be having to pay for tests while they are fighting for free. While and understandable notion, it is a faulty one.

Let me explain why.

Fighters will pay for mouth guards, cups, rash guards, head gear, gloves, etc for the sake of safety while training. They pay gym fees to train, so they feel prepared enough to defend themselves. The testing, in the big picture, is relatively inexpensive in comparison. Most labs are going to charge under $100.00 for a test that needs to be completed once a year. Some, (St. Francois County, MO), provide all three of these tests for free and will provide you with results. Also, fighters are allowed to be provided sponsorship for blood test expenses with zero impact on their amateur status. This is a very small price to pay, if any payment at all, for peace of mind and fighter safety.

Fighters must turn in the paperwork directly to Spire before they will be cleared to fight. A database will be kept of all of the results. Fighters will not be able to show up the day of the fight with paperwork and be allowed to fight. This may not always bode well with promoters and matchmakers as it will surely put a damper on fighters stepping up last minute to take the place of a fighter who had to drop for whatever reason. Obviously, local fighters who have their results turned in will still be able to do so, additionally out-of-towners and late replacement fighters WILL be able to compete as long as they turn their paperwork into reps at the weigh-ins.

Spire also recommends that athletes receive a copy of their test results before having them sent to Spire's officials. This way, in the event of a positive result, the fighter is made aware first and can decide on their own accord if they wish to share that information with the sanctioning body, or anyone else.

This change only effects MMA competition as K1 and Grappling are currently exempt from this requirement.

This new requirement is another step to close the gap between amateur and professional combat sports. All professional MMA requires blood testing to be turned in to state officials before any professional event. It's certainly a step in the right direction and Spire has made a huge step by implementing these new regulations.

If you have any further questions or would like a list of labs/clinics that can perform the required tests, please visit http://spiremma.com/blood-work/ or contact Diane Silvernale at dsilvernale@spiremma.com.