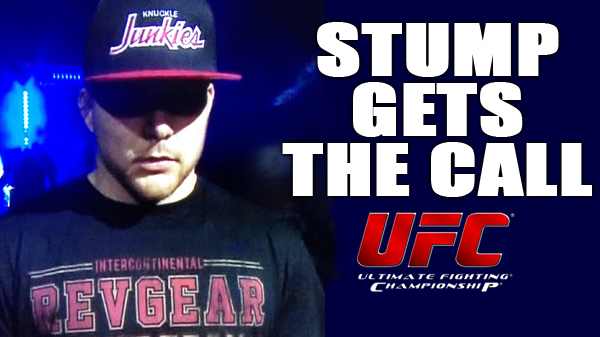 Stump Gets the Call
While catching some R & R in sunny Florida, Chris Heatherly got the call every fighter hopes for.

Heatherly, the St. Louis-based welterweight, will make his UFC debut on Aug. 23 in Tulsa, Okla., when he faces Ben Saunders.

"It's a very tough, but winnable fight," Heatherly said. "I feel that we can win it on the ground or outside of the clinch."

Saunders, 31, is 16-6 and has racked up 10 fights in Bellator and also fought for the UFC seven times, beginning in 2007. 'Killa B' is coming off a KO loss to Douglas Lima via head kick in September, 2013. This will be Saunders' first fight in the UFC since 2010. He went 4-3 in the organization with KOs of Marcus Davis and Brandon Wolf.

Heatherly (8-1) submitted Josh Cavan at RFA 16 on July 25 with a second round guillotine.

Heatherly, who is in the middle of a four-fight win streak, said he is still in good shape, having fought just a few weeks back and is only 14-pounds over weight.

The only loss 'Stump' has suffered was to Alex Garcia in August of 2013.

UFC Fight Night in Tulsa is headlined by lightweights Benson Henderson vs. Rafael dos Anjos.

It is unclear where Heatherly's bout will be on the card, but likely on the prelims, which will air on Fox Sports 2.

Heatherly signed a promotional agreement with the UFC, which likely means it is a multi-fight contract.

For more on Heatherly's UFC debut, stay tuned to knucklejunkies.com in the coming days.