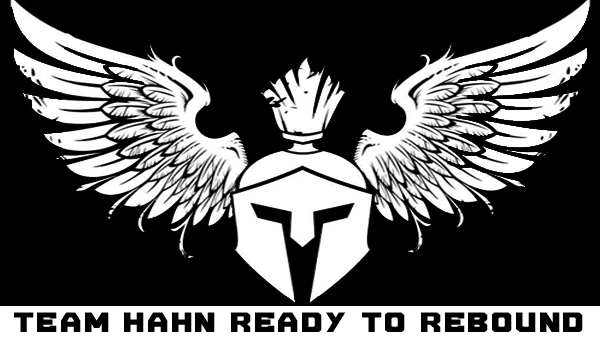 Team Hahn ready to rebound
By
Debo
| Knuckle Junkies
The world of mixed martial arts can be very frustrating at times.

You have to have a good understanding of your skill set, have a short memory and be motivated to improve every single fight.

Two up-and-coming area pro fighters climb back in the cage on the Cage Fighting Events main card at The Heart of St Charles on Friday.

These two teammates are ready to establish themselves in the pro ranks and secure their first professional win.

On Friday the bright lights will be on for lightweight Malcolm "The Carmel Nightmare" Smith and welterweight Jake Buehler, both fighting out of Hahn MMA in Festus. Smith and Buehler are looking to get back on track after defeats in their pro debut. Buehler (0-1), from Crystal City, is coming in off a hard-fought loss by decision to the more experienced (4-0) Jake Trtanj. Smith (0-1), from Festus, is coming of a 16-second knockout loss in December against Vincent Eazelle, who improved to (3-1) as a professional that night.

Both are extremely eager to get back to work and even their records. Smith and Buehler did not waste time after their pro debut. Both got back to training almost immediately working on weaknesses and improving their cardio.

Smith knows it is important to be a smart fighter. When asked to describe his pro debut Smith stated "welcome to the pro ranks."

"I need to be a smarter fighter and make sure I don't get over aggressive," he said.

Buehler, 23, on the other hand didn't disappoint in his pro debut although he did not leave the cage with a victory. Buehler went three hard-fought rounds with Trtanj, an experienced wrestler with excellent takedown skills who controlled the tempo in that fight.

"After the Trtanj fight I came away with a lot of confidence," Buehler said. "I was happy with my clinch work and my cardio was good."

Buehler takes on Josh Stewart (1-2) Friday. Stewart, 33, is coming off a 15-second TKO over Colin Cole in early March. A strong trait of Buehler's is that he never looks past an opponent. He has the same camp for his second pro fight, coached by Kevin Hahn, Charlie Kelly and Lance Declue.
You can expect Buehler to try and entertain as he loves the standup game and he expects to be on his feet more this fight.

Smith, on the other hand, got overly aggressive in his debut.

He aims to improve his footwork and be smarter in his approach when he takes on Hugh Pulley from Modern Combat Systems, who will be making his pro debut. Smith, 22, has goals in the sport of mixed martial arts that go beyond wins and losses.

"I want to be a better person, smarter fighter and continue to develop into more of a professional," he said.

Smith features a solid arsenal of tools in his standup and ground game. He knows he will face a very athletic fighter in Pulley, who has good reach and striking skills. Smith went back to work after his December loss, refining his hooks, uppercuts and positive outlook.

"My dad, Cash Smith, instilled a positive mentality in me that I utilize to my advantage every day," he said.

Smith wants to progress in MMA and hopes to improve by fighting good competition while being a smarter fighter in the cage with aspirations to advance to the UFC.

"Everyone in the pro ranks is trying to make it to the top," he said.

Smith is also coached by Hahn, Kelly and Declue

Cage Fighting Events will be held at The Heart of St. Charles on Friday. Doors open at 6:30pm. Amateur undercard starts at 7:30pm. This pro/am card features Chris Heatherly against Gert Kocani in the main event.