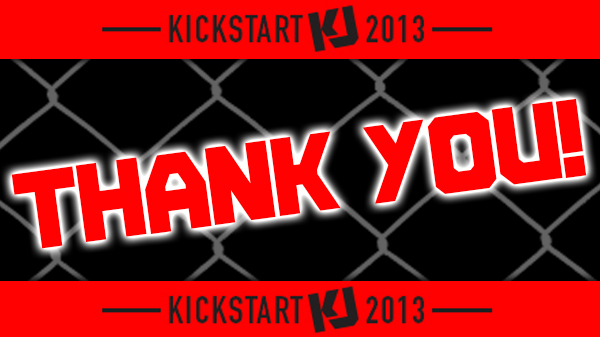 Thank You St. Louis!
By
Staff
| Knuckle Junkies
All of the beans have been counted and though the tally was a tad short of what was hoped, it still feels like hands have been raised high.

The first Kickstart KJ 2013 fundraiser campaign that ran the entire month of June came up $105 short of its goal of $2,000, but the money raised will not only help in keeping KJ around for at least another year, but will boost the production and coverage of St. Louis MMA. We have a lot of great things planned, and with this extra boost from the community, we are recharged and fired up to continue bringing you the best coverage of your favorite sport.

We would like to thank each of you who contributed:
Brad Cary Reality, Jerry Galleano, Jordan Dowdy, Jim Jenkins, Aaron Holmes, Jared Daniels-Block, Lynnís Automotive, Shamrock FC and Finneyís MMA and a special shout-out to St. Charles MMA fighters Kirk Huff and Zach Freeman for putting the KJ logo on their fight banners so far this year. Freemanís banner actually got KJ some face time on AXSTV.

There are still a handful of sponsorship and advertising options available. Just leave contact information at info@knucklejunkies.com and a representative will be in contact with you.

So again, from our hearts, gracias, merci, and grazie!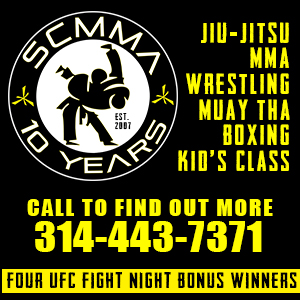 Guns 'n Hoses 2018
| Thu, November 22nd
Scottrade Center, St. Louis, MO
Shamrock FC 312
| Sat, December 8th
Ameristar KC, Kansas City, MO
Fight Hard MMA
| Sat, December 8th
Chaifetz Arena, St. Louis, MO
NFA Fight Before X-mas
| Sat, December 15th
Casa Loma Ballroom, St. Louis, MO

Tweets about "KnuckleJunkies OR @knucklejunkies"