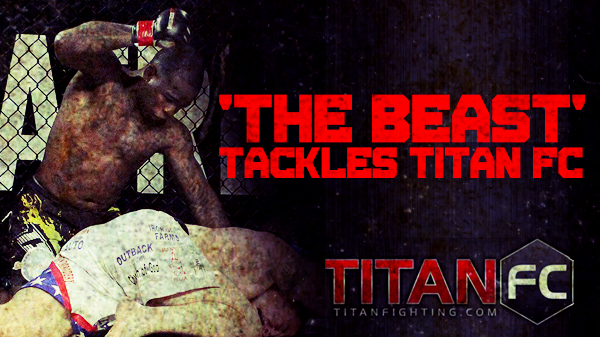 The Beast Tackles Titan FC
More and more, Robert Washington is feeling more comfortable in his own skin.

Winner of two-straight and five of his last seven, He is as in-tune as ever during his 25-fight career.

"I was going through phases where I was trying new styles, going through hurdles," Washington said. "I've found myself. I realized that I needed to stick to what I was good at. I'm not a pro boxer I'm a mixed martial artist."

Washington (17-8) will have his second fight of 2014 when he faces upstart Blaine Thomas (4-2) in a welterweight bout at Titan FC 29.

"I feel really good about this," Washington said. "This is the perfect opponent for my style of fighting. This was the kind of fight that you have to take."

Washington's teammate at Finney's MMA/Finney's Hit Squad, Lucas Lopes, was a last-minute addition to the Titan FC 29. He will face a fierce striker in Dustin Jacoby, and Golden Glory vet and tournament winner, in the co-main event.

The 6-foot-1 Thomas has lost two straight. All four wins have come via submission.

"I'm the biggest opponent he has fought and this is this the biggest organization that he's fought for," Washington said. "He's the home-town guy and he's going to have the nerves. He hasn't fought near the level of competition I have."

Washington has fought taller and rangier opponents his whole life. More times than not, he's been able to slip inside their range of strikes, and go from there whether with a takedown or in the clinch.

Washington was going to take a stab at a catch-weight bout of 150-pounds before that fight fell through. He has fought numerous times at 155 but 'The Beast' has reigned at 170-pounds, going undefeated at that weight.

During his 5-2 run, Washington's only losses came to Zach Freeman (7-1) in a barn-burner of a bout in January of 2013. A too-hesitant Washington lost to Luis Palomino (23-9) at CFA 11 in May of 2013.

Washington believes he is a couple of big wins from making it to the UFC.

"I know I can compete and win at that level," Washington said.

Titan FC will be shown on the CBC Sports Network. Washington's bout is on the undercard.