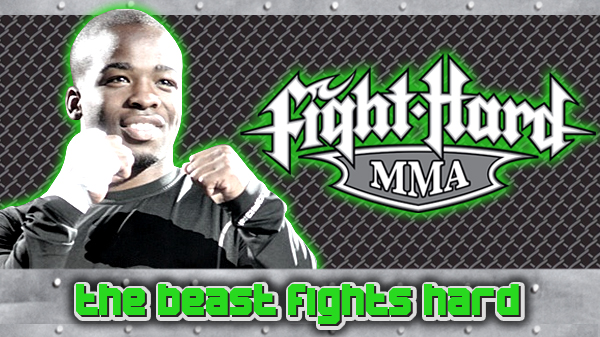 The Beast fights hard
Quiet, humble, and soft spoken, Rob Washington is on the eve of a truly significant and crucial fight but you'd never know it.

The veteran of over 20 professional fights has fought all over the Midwest and parts of Canada but Saturday's Fight Hard MMA main event bout at the Family Arena against Zach Freeman is just roughly 25 miles from where he grew up.

It will be the toughest challenge he's faced locally and a win against Freeman (6-0) could lead on to bigger things on the horizon.

"This fight means a lot to me, it means a lot to my fans, my coaches, my training partners, my friends and my family." Washington said. "Not only able to fight in St. Louis in a big stage like this, but it's good for the sport to have two top-level guys in our same weight class locally, to be able to compete in a local stage like that."

Whoever comes out on top will add another big notch to their belt and the ramifications of the night are sobering yet crystal clear.

"You know somebody is going to take a loss," Washington said. "Somebody is going get setback and you know somebody is going to come out on top."

Washington, out of Finney's HIT Squad, will have the obvious edge in experience, something he plans on using to his advantage. And it's hard-earned experience from having fought in important fights against top opponents many times before.

The experience gained is starting to pay off as Washington has improved his record to 15-6 and is riding a three-fight win streak.

"Some people take easy fights. I took the tough fights to start my career," Washington said. "I started out 8-0 and then I took some real tough fights after that. Physically I was ready, mentally and experience-wise, I wasn't ready. I didn't have the cage time. Those fights right now, I'd be a whole different fighter."

One thing many overlook is that the 29-year old Washington is still a young fighter.

"I think I'm a little bit further along in my career (than Freeman)," Washington said. "I'm ready for almost anyone. I can step into the cage against anyone at 155 outside of the UFC and Bellator. I've only been in the sport for four years and two years ago I was fighting against guys who fought for the title. I'm getting better every day. I'm not at the end of my career, I'm at the beginning."

This will be Washington's fourth trip to the Fight Hard cage. He was successful in November against a game Lucas Gwaltney. The decision victory earned him a shot at Freeman and a chance at the first-ever Fight Hard lightweight championship .

"I think I could have done a lot of things differently in the Gwaltney fight," Washington said. "I went away from my wrestling. I forgot I was a pretty decent wrestler in MMA and it kind of took me until I got hit to remember 'hey I got to put it on this guy' There were a lot of things I did wrong in that fight."

While thankful for the opportunity, Washington couldn't help but feel a little slighted having to earn a chance at the title. He is 3-0 with the organization, including two first round stoppages and a decision victory that was a fight of the year candidate.

"Honestly, I felt like I should have been the one on the top waiting for another guy to come fight me," Washington said. "You know I've been fighting for their organization a little longer, but they chose Freeman to be on top and for me to be the contender. It is what it is, but I felt I should have been that guy."

Freeman and Washington are no stranger to one another; the two have practiced together many times before. Out of this relationship comes mutual respect, but make no mistake, come fight night, no punches will be held.

"Freeman is a good kid, and I think its going to bring the best out of me to fight him," Washington said. "We were training partners to an extent, but I always thought Freeman knew he could beat me. I always saw it in his eyes. I'm not mad at him at all, but I got to go do what I can do on the 19th."

Bellator lightweight EJ Brooks is like family to Washington. The lifelong friend is also teammates with Freeman at St. Charles MMA. This isn't the first time Brooks has seen friends battle.

"I grew up in the hood. I fought all of my friends," Brooks said. "In my hood you aren't friends unless you've fought at least once. One guy has to win, one guy has to lose and then you move on. I've had plenty of friends fight."

With experience and confidence the final puzzle pieces to fall into place, Washington is ready to continue his streak and get one step closer to his ultimate goal of being in the UFC.

"I want the title, but the biggest thing for me is that 'W' and to be on a four-fight winning streak and to start 2013 with a blast," he said. "Getting a big win for my team, my training partners, and my coaches, my family. I've sacrificed a lot for this fight. The last five fights, I've sacrificed a lot at home. I'm working hard so all these sacrifices can pay off."


Don't forget you can still vote for a chance to win an autographed hat by both Zach Freeman and Rob Washington. click on over to the KJ Poll for more information.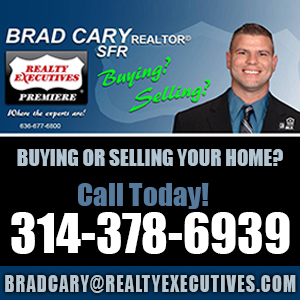 Nemesis Fighting Alliance
| Sat, August 17th
Casa Loma Ballroom, St. Louis, MO
KCFA
| Sat, August 24th
Independence Event Center, Independence, MO
Shamrock FC: 322
| Fri, September 6th
River City Casino, St. Louis, MO
Sub 5
| Sat, September 21st
TBA

Tweets about "KnuckleJunkies OR @knucklejunkies"