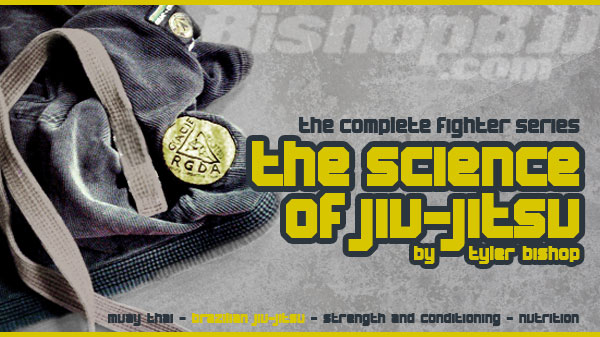 The Science of Jiu-Jitsu - 2013 Jiu-Jitsu Season
Its time to dust off that gi and get ready to compete, the competitive Jiu-Jitsu season is here!
First up is the Missouri State Championships on March 3rd. Missouri's largest grappling tournament will be held at Francis Howell Central High School. This year will be bigger than ever as they're expecting over 500 participants.

Upcoming events:

Missouri State Championships: March 3rd

IBJJF Chicago Open: (Chicago, IL) March 9th and 10th

IBJJF Pan American Championships: (Carson, CA) March 20, 21, 22 , 23

Southern Missouri Grappling Challenge: (Mt. Vernon, MO) June 29, 2013

Check out Midwestgrappler.com for more information.

Thanks to our friends from BishopBJJ for this awesome video:



Tyler Bishop runs BishopBjj.com, a website devoted solely to the science of jiu jitsu. He is also an assistant jiu jitsu instructor at Gracie Humaita St. Louis. As a competitor he is a 6x State jiu jitsu champion, 8x NAGA champion, and former amateur MMA champion among many other accomplishments.