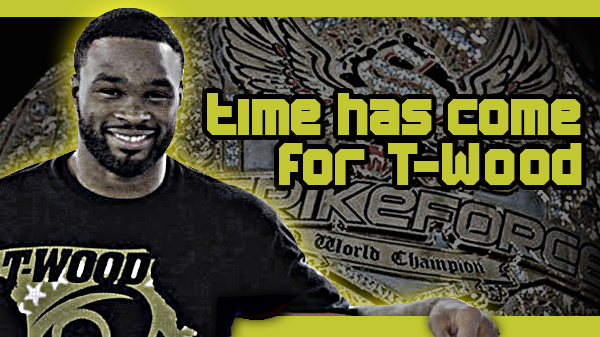 The time has come for Tyron Woodley
The time has come for Tyron Woodley.

With purposeful patience, Woodley's waited for his chance at the Strikeforce welterweight belt and roughly 24 hours from now the opportunity will be in front of the St. Louis native.

Woodley is slated to take on Nate Marquardt in Portland, Oregon in the co-main event of Strikeforce: Rockhold vs. Kennedy, which will also air live on Showtime.

The welterweight strap is something Woodley has had his eye on for some time. When former champ Nick Diaz jumped organizations to the UFC he left a vacancy atop the 170-pound division Woodley appeared to be the heir apparent.
But instead, the organization opted to leave the title vacant forcing Woodley to play the waiting game.

Well, the wait is over.

Woodley (10-0) faces a tough, battle-tested Marquardt (31-10-2 ), who unlike Woodley, has jumped to the front of the line and is getting a crack at the title in his debut bout for the organization.

Both fighters are coming into Saturday with a whirlwind of either controversy or criticism and plenty of questions surrounding them.

Marquardt was issued his walking papers from UFC after his treatments for testosterone replacement therapy (TRT) caused a spike in his testosterone levels prior to his scheduled fight at UFC on Versus 4 last June. Marquardt was then picked up by BAMMA but never fought.

Woodley has been drug over the coals by the keyboard warriors of the internet following his previous two wins; decision victories over Paul Daley and Jordan Mein. Woodley, a decorated wrestler out of the University of Missouri, has had plenty of ground but nary any pound as of late, winning four of his last five fights by decision, including two splits. This comes after starting his career with five submission victories, including three under the Strikeforce banner.

There is no questioning Woodley's pure athleticism and skill set. His combination of strength and speed can be a terrifying concoction. Yet the fighter himself has questioned why he hasn't been able to let loose and let things fly inside the cage. In an interview I did with him after a sparring session with UFC light heavyweight champion Jon Jones, Woodley said, "I'm pretty comfortable with my skills but I don't let it hang out every time and that's frustrating to me … I pray that God releases theses chains off my arms because I have hands that can go. I got the full game. I just have to pray for Him to release me so I can go out and let it go."

Woodley has some key advantages going for him into Saturday and could be considered the favorite. Marquardt is making the cut down to 170 for the first time in his pro career and he hasn't had a fight since March of 2011, so if the fight makes it to the later rounds, T-Wood's patented takedowns could put Marquardt on his back and leave him there.

Woodley vacated the posh surroundings of his Rock Hill gym, ATT Evolution, in June and did the bulk of his training at ATT headquarters in Florida. He's kept plenty busy over the past two weeks. He spent time at the UFC Fan Expo and closed out his training at Team Quest in Portland.

There is no question that Woodley has the goods to get it done.

But which T-Wood will show up? The hesitant, play it safe, takedown artist or the uber-brawny, energetic force of nature?

After Saturday night, we will know if it is indeed his time.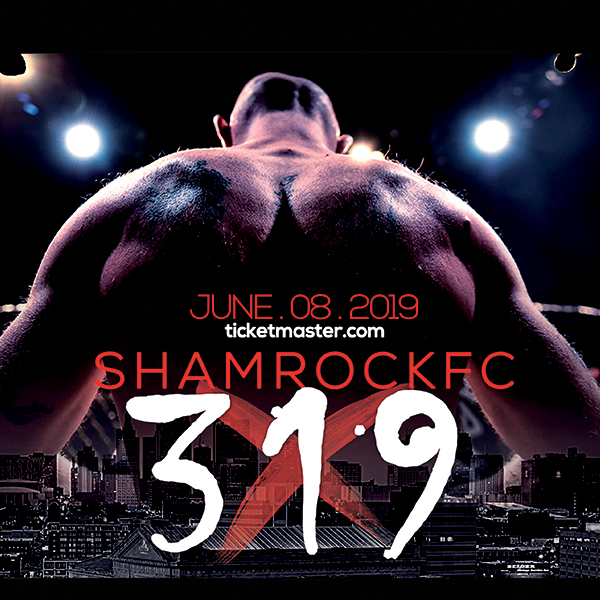 Shamrock FC: 317
| Sat, April 6th
Ameristar Casino, Kasnas City, MO
Nemesis Fighting Alliance
| Sat, April 13th
Casa Loma Ballroom, St. Louis, MO
Shamrock FC 318
| Fri, May 10th
River City Casino, St. Louis, MO
Shamrock FC 319
| Sat, June 8th
Ameristar Casino, Kansas City, MO

Tweets about "KnuckleJunkies OR @knucklejunkies"