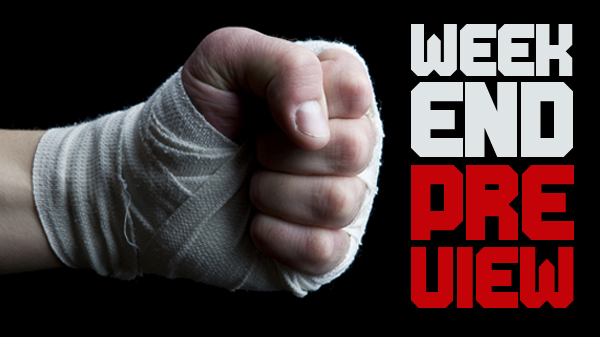 Weekend Preview: September 21st & 22nd
A local pro fighting on the grandest of stages, and a couple "brawls" make up your weekend preview.

While the Titan FC show has been canceled, there are still fights in St. Louis tonight. Champions Productions will be continuing their Brawl in the Ballroom series at Fischer's Ballroom in Belleville, IL

The main event is between tough welterweight, Jake Buehler from Hahn MMA taking on Scott Futrell. Buehler was slated to fight on the Titan show, and has since moved to the Belleville event. Futrell was recently victorious via decision over Bo Kunz at the CageReady show in Alton two weeks ago. Both fighters are really tough and evenly matched, making what should be an exciting fight.

Late addition of Ken Porter to the card, makes this event extra special. Porter is the areas best amateur flyweight, and there is speculation whether or not this will be his last fight before turning pro.

Full fight card:
Cody Collins vs Dewey Dotson
Nick Moore vs Andrew Decker
Aaron Plumley vs Sheldon Smith
Jordan Leggons vs Richard McLean
Kevin Surratt vs Fred Freeman
Tyler Keneddy vs Jim Vogt
Gary Brooks vs Shawn Ameren
Josh Johnson vs Tracey Garland
Kristoff Thomas vs Nick Porter
Joeseph Roye vs Drew Wallace
Manuel Bijaro vs Anthony Livingston
Brad Dotigney vs David Derousse
Kendrick Latchman vs Brian Klenc
Robert Gloyd v. Lucas Arthur - HW K-1
Ken Porter v. Kelly Cowger
Main Event:Scott Futrell vs Jake Buehler

Brawl in the Ballroom
Friday - Doors open at 7, fights at 8
Fischer's Ballroom - Belleville, IL
Call for tickets: 618-623-9655

---

St. Charles MMA's Lance Benoist steps back into the Octagon on Saturday as part of UFC 152. Benoist will be fighting on the televised prelims on FX against veteran Sean Pierson.

Check out our article from earlier today for more on the fight.



(Photo courtesy of Tilted Kilt St. Charles)

The official watch party for the fight is at the Tilted Kilt in St. Charles, and has been organized by his teammates at St. Charles MMA.

UFC 152: Jones vs Belfort
Saturday - September 22nd
Prelims on FX start at 7

---

On Sunday at Ameristar Casino, Bartender's Brawl returns. This event features locals that work in the bar and club business in amateur MMA and boxing exhibitions.

Of particular interest on the card is KJ favorite Bo Kunz. We have yet to see a boring fight with Kunz. Kunz will be representing Heartbreakers on the Landing, and will bring his all or nothing style to the ring.

Melissa Reis vs Toy Whitehead
Brandon Stout vs Shaun Scott
Vi Nguyen vs Colton Vancil
Dustin Hotle vs Nick Gieseler
Angela Polette vs Madison Fullerton
Jared O'Neal vs Bryan zimmer
Patrick Kelly vs Nate Wilson
Roman Shmulevich vs Taylor Hays
Denis Mikhlin vs Gary Sonnabend
Erin Davis vs Samantha Hutson
Steve Phan vs Joe Ryan
Kirk Apazeller vs Thomas McCann
Bo Kunz vs Jeremy Nace

Bartender's Brawl 2012
Sunday - September 22nd
Ameristar Casino, St. Charles
For more info checkout bartendersbrawl.com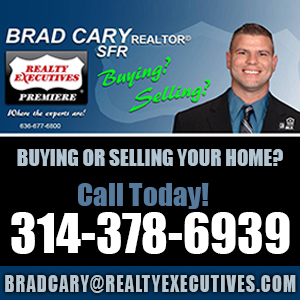 Shamrock FC: 317
| Sat, April 6th
Ameristar Casino, Kasnas City, MO
Nemesis Fighting Alliance
| Sat, April 13th
Casa Loma Ballroom, St. Louis, MO
Shamrock FC 318
| Fri, May 10th
River City Casino, St. Louis, MO
Shamrock FC 319
| Sat, June 8th
Ameristar Casino, Kansas City, MO

Tweets about "KnuckleJunkies OR @knucklejunkies"