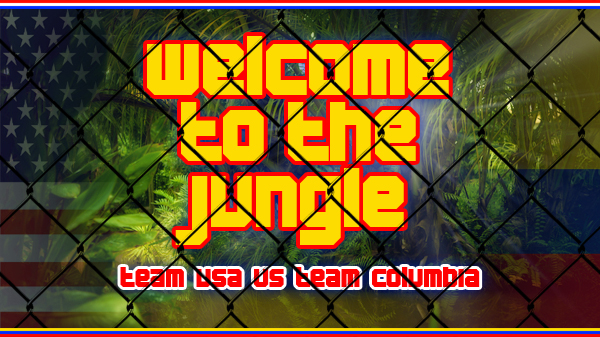 Welcome to the Jungle
On Saturday a squadron of amateur fighters will travel deep into the heart of the jungle to Bogota, Columbia to compete in Team USA vs Team Columbia as part of the MMASF.

Destruction MMA's Joe Worden continues his role as coach and has amassed a record of 29-8 during his tenure. Most recently his squad went 1-1 in at the Nemesis Fighting Alliance: USA vs Canada event in Farmington earlier this year. An event that showcased the skills fast-rising Andrew Sanchez in his last amateur fight.

This will be the first time any American has fought MMA in the country of Columbia making this an historic event. The entire event will be shown live on Columbian TV. Columbia sensing the growth of MMA in neighboring Brazil is attempting capitalize on the sport's rapid growth. A team of filmmakers will be shooting a documentary following the team from the minute they arrive in Bogota until they leave; capturing everything from meals, to training sessions, and even cutting weight.

Making the trip to Bogota will be middleweight, Daniel Schaab. Schaab is 2-0 as an amateur and has fought all of his fights so far under the Nemesis Fighting Alliance banner. Schaab trains full time under the watchful eye of Worden at the Destruction MMA gym in Farmington.

"He's a tough 185-er, Schaab's good," Worden said.

Competing at featherweight is Kirk Huff from St. Charles MMA. Huff is 9-1 in MMA, 8-1 in Muay Thai, and recently won both gi and no-gi expert divisions at NAGA. The Vaghi purple belt, Huff, won all five of his NAGA matches with a submission. In addition, Huff recently won his first boxing title just two weeks ago and captured his first golden gloves title earlier this year.

Huff's opponent is bringing very high-level wrestling credentials with him to the cage having competed in the Olympics and finishing seventh in the world, and is considered to be the top grappler to come out of the country of Columbia.

"Fighting at the high altitudes versus a world class opponent," Huff said. "It's motivating. It's something to really look forward to and challenge myself."

In addition to this trip to Columbia, Huff will be making another trip to South America when he competes as part of the USA Kickboxing team on December 2nd in Brazil.

Last but not least, joining the team is lightweight Brandon Maddox from Detroit, Mich. Maddox has a record of 19-1 and holds numerous titles in the state of Michigan.

"This kid is going to blow up on the scene soon," Worden said. "I believe he's a three or four time golden gloves champ. He has unreal hands."

In addition to his duties as coach, Worden will also be teaching defensive tactics and MMA course to the Colombian Military and Police Force.

"The General of the Columbia Military and Police actually contacted me through email and wanted me to setup a little seminar for them," Worden said. "So I'm actually going to be teaching the big officials down there."

One thing working against the fighters will be the change in elevation. The city of Bogota is 8,600 feet above sea level, by comparison the city of Denver is roughly 5,700 feet. How quickly these fighters adjust to the change will most definitely factor into the fights. Several of the fighters from Team USA have been using the training mask to adjust to the lack of oxygen found at those elevations.

Speaking with Worden he seems very proud of the opportunities he's able to afford a selected few local, amateur fighters. He's taken trips to Italy and Australia.

"I'm the only coach I know of that takes guys international," Worden said. "I don't know of any other amateur teams or fighters that get that opportunity."

Worden hinted that a trip to Ireland was in the works, and one other trip possibly taking shape before the end of the year. Worden's other team Destruction MMA has a combined record of 28-7 including 5-0 in pro fights in 2012. In July, Worden was elected into the Martial Arts Hall of Fame.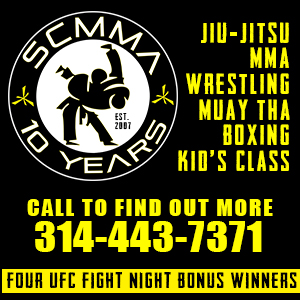 Shamrock FC: 317
| Sat, April 6th
Ameristar Casino, Kasnas City, MO
Nemesis Fighting Alliance
| Sat, April 13th
Casa Loma Ballroom, St. Louis, MO
Shamrock FC 318
| Fri, May 10th
River City Casino, St. Louis, MO
Shamrock FC 319
| Sat, June 8th
Ameristar Casino, Kansas City, MO

Tweets about "KnuckleJunkies OR @knucklejunkies"