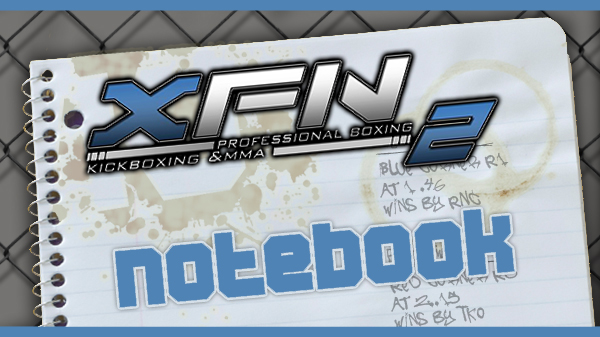 Xtreme Fight Night 2 - Notebook
There's been plenty of pre-fight trash talk in anticipation of Saturday's Xtreme Fight Night 2 at Lumiere Casino. The team at Shamrock FC have released a host of videos drumming up interest in their mixed combat event. We've taken the best parts of those videos and cataloged them here.


Cobb vs Meredith

The main event for XFN 2 features "Devastating" Daryl Cobb taking on Adam Meredith out of St. Charles MMA. Cobb from Andre's Academy and Ron Smith's Muay Thai is returning to the ring after kicking off the inaugural XFN with a victory over Joel Blair last November. Meredith will be making his pro kickboxing debut, although he's also 1-0 as a boxer, and 2-1 in MMA.

"I think this is a good way to get noticed," Meredith said. "He's a big name in St. Louis, and he does mostly stand-up. Being able to go out there and get this one will definitely solidify where I want to be at."

"Adam is a tough guy." Cobb said. "He's a professional guy, he has a good office job and he comes in here and works hard."

"I feel my strength is my reach." Meredith said. "I utilize it very well. I stay in your face, keeping that jab in your face. He likes to come forward, and if you let him keep going down hill, he'll definitely do that. I'm going to try and keep him at the end of my reach."

"My strengths are my heart, my technical skill, and my defense." Cobb said. "I'm going make him throw that jab, and then counter off of his jab, but I'm not going to counter with just one, I'm going to counter with two or three shots. "

"I feel like I'm going to be quicker than him." Meredith said. "My hands are going to be a whole lot quicker and I'm longer than him. I think technically, I'm just going to be more sound that he will."

"I'm the better striker than he is." Cobb said. "I'm a little bit more experienced."

"The KO, that's what I'm going to be going for, for sure." Meredith said. "Anyone can be beat, he can get that lucky punch, but I'm not going into it with that mentality that I'm going to be beat."

"Him thinking he can knock me out is his mistake." Cobb said. "Adam can't beat me. I'm not going to let him beat me. I'm not going to allow him to beat me."


Woodson vs Kunz

Sean Woodson will be joining his trainer and training partner Daniels-Block on the main card when he makes his professional debut against Bo Kunz out of The Danger Room / Sid Gee's Kempo Karate.

"Fighting Bo will be good for me," Woodson said. "Because he's fought a lot around here. Everybody knows him and it will be a good win on my record."

"He'll be a tough opponent." Kunz said. "I don't look at any man as a weak opponent. As far as me fighting Sean, I don't think he brings to the table anything I haven't seen before."

"On Facebook when I announced the fight, I said I'd be taking on Bo 'Too Slow' Kunz." Woodson said. "I think that bothered him because he knows he's in fact, too slow."

"With the layoff, I guess it was something him and his coach talked about." Kunz said. "He thought this would be a good fight to come in and make his pro debut against a rusty Bo instead of one on top of his game. I'm here to show him rusty or dusty, he's going to get his ass whooped."

"It's not possible for him to knock me out in the first round." Woodson said. "He's just too sloppy and too much for a brawler."

"He's definitely training hard for this." Kunz said. "He wants the fight real bad, and I'm going to bring him the fight he wants, and it's not going to be a brawl. It will be him getting his ass whooped and knocked out."

"I'm going to finish Bo in the first round in devastating fashion." Woodson said.

"Has he ever knocked anybody out in his life?" Kunz said. "Other than himself when he was supposed to fight me as an amateur. C'mon Sean, get your life together."

Other fights to watch

Kirk Huff is in the midst of one of the busiest weeks of his life. With a very tough TJ Casey waiting to take him on at Xtreme Fight Night, Huff will follow up with a professional jiu-jitsu match just one week later. Although Huff is younger than Casey, he has the experience edge over having competed professionally for over two years.

You can read more about Casey's trip to the ring with this profile published earlier in the week.

The "Young Buck" Joaquin Buckley will lace up the MMA gloves again after a thrilling first round TKO in his pro debut last September. Buckley is a blue chip prospect of the highest order and is on our short list of fighters to watch in 2015.

Taking on Buckley is Bryant West out of Indiana. West shocked many in attendance last September when he KO'd highly touted Aaron Highfill in Highfill's pro debut.

Get tickets to the event here:




Full card:
Adam Mereditch vs Darryl Cobb(K1)
Kirk Huff vs TJ Casey(Boxing)
Bo Kunz vs Sean Woodson(K1)
Jose Jones vs Danny Andrews(Boxing)
Joaquin Buckley vs Bryant West(MMA)

Tara Walker vs Savannah Self
Cortez Heard vs Drew Gigax
Brandon Beatty vs Brandon Reymer
Christian Santana vs Adam Sharp
Jason Brown vs. Jerome Young
John Madaus vs Jobe Washington
Yola Love vs Tyler Madding

Xtreme Fight Night 2
Saturday, February 21st
Lumiere Place Casino, St. Louis, MO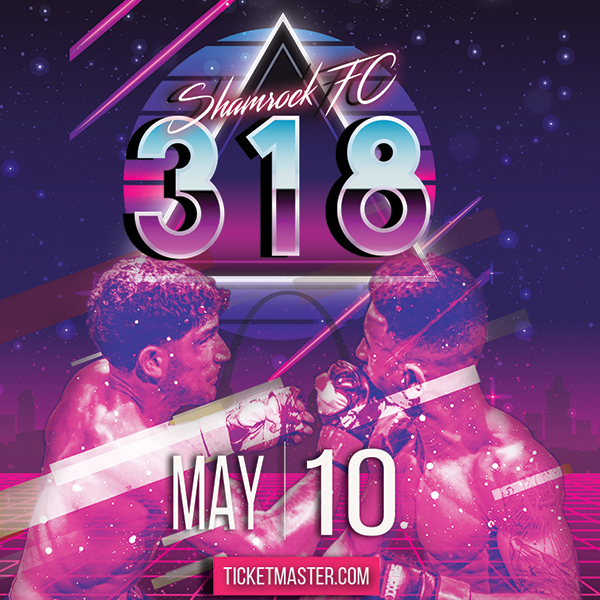 KCFA
| Sat, August 24th
Independence Event Center, Independence, MO
Shamrock FC: 322
| Fri, September 6th
River City Casino, St. Louis, MO
Sub 5
| Sat, September 21st
TBA
Nemesis Fighting Alliance
| Sat, October 5th
Casa Loma Ballroom, St. Louis, MO

Tweets about "KnuckleJunkies OR @knucklejunkies"