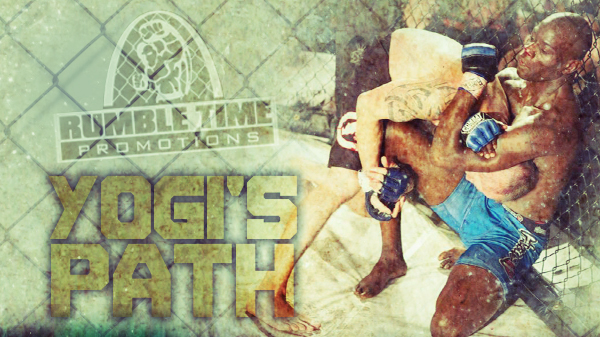 Yogi's Path
Yohance Flager calls it the catalyst.

Some would call it a wake up call. A reality check.

Flager grew up in O'Fallon, IL, and carved out an athletic niche on the basketball court that - once high school ended - included a shot at a professional team in Canada but was mostly hustling cash games in the park.

"Other than that, I was doing absolutely nothing," Flager said. "Just a job here and a job there."

Flager gravitated to the wrong types of neighborhoods; East St. Louis and Washington Park were among the frequent stops.

Months turned into years and on one particular night Flager found himself in a heated confrontation. Nothing new there, but this time a knife was pulled then plunged a ¼-inch away from his heart. Flager was sent to intensive care, his lung had collapsed, and at the time, he had two children under the age of five.

"That was the catalyst that made me get the hell out and stop doing what I was doing," Flager said. "I needed to do something different with my life."

He needed a way to blow out the angst and anxiety. A way to damper the rage.

Flager had boxed some as a youth, but his wife shook off any notion of that. In, 2004-05, MMA was starting to build and that's how Flager found his coach, Steve Berger.

"I was training in my garage and got on a card and fought one of Berger's guys and just beat the crap out of him for two rounds, but he caught me in an arm bar," Flager said. "I didn't even know what an arm bar was but somehow I got out of it. In the third round, I was beating the crap out of him but he arm barred me again. I didn't know what was going on. I yelped and they stopped the fight. I talked to Steve that night and said, 'I'm with it. I have to learn what that guy did.'"

Little did Flager know he was the newest member of a lion's den where a credo of toughness and hard work hung thick in the air.

"It was Berger and there was Dustin Sievers, and Pat Benson and they just beat the crap out of me," Flager said. "Eric Irvin was there and Barb (Honchak) was first starting out."

Flager was perplexed by the sport but determined.

"It was so frustrating that first year," Flager said. "I was a lot smaller then. It was horrible."

What the sport did more than anything was give Flager an outlet. A positive place. And before he knew it he started getting pretty good at it, especially on the ground. And he was surrounded by a crew that was equally generous with its knowledge as it was no-nonsense.

After a long amateur run, Flager was a nice prospect in 2011. He turned pro that January and won three of his first four fights all within nine months. That November he met Nick LoBosco, who was 3-0 at the time, and Lobosco finished Flager in the first round via arm bar. It has always been the fight that Flager has wanted back more than any.

"That fight put me on a downward spiral," Flager said.

Flager fought just once in 2012, losing via submission. In 2013, he started righting the ship, winning two of three, including an impressive unanimous decision over Adame Dunnavant.

In 2014, he found a home at Rumble Time Promotions.

Flager will fight for the third time for the promotion (and second straight main event) on Friday in a bantamweight main event.

Flager faces William Joplin (9-10) out of Kansas City's Glory MMA. Joplin is a RFA and Titan vet and won seven straight during a stretch from 2011-13.

"I appreciate him stepping in but don't see myself having any problems," Flager said. "If I go in and do me, I can finish him when I want to finish him."

Flager has spent time at featherweight (145) but his confidence soars at 135.

"The only fight I have at '35 is getting there," he said.

Flager lost via disqualification to Ray Grindstaff in May due to strikes below the belt. He rebounded in July with a first round submission of Justin Robbins.

Flager known as 'Yogi' to all of his teammates, friends, and coaches. It's a handle his father bestowed him due to his constant pilfering for food, much like the famed bear of Yellowstone.

"I was always sneaking into the fridge or looking for cookies," Flager said. "It's a name that came with me. I had no choice."

It may amaze those who have seen Flager fight to know that he is a ripe 39-years-old. He has pledged not to fight past 40 so 2015 will be his last go-around. When his fighting career is done, fitness will always be apart of the Flager lifestyle. He currently works at a trio of gyms as a personal trainer and his older brother, Sam, is a former Mr. Illinois.

While being a gym owner could likely be in his future, Flager feels there is unfinished business left in the cage. With the timer ticking a little louder on his career than most, he plans to make the next 12 months count. Hopefully he can dip his toe into one of the mid-major's before his time is done.

But for now the only Triumph on his mind is Friday's.

Doors open at 7 p.m. and for tickets, call 314-662-2000 or go to metrotix.com.