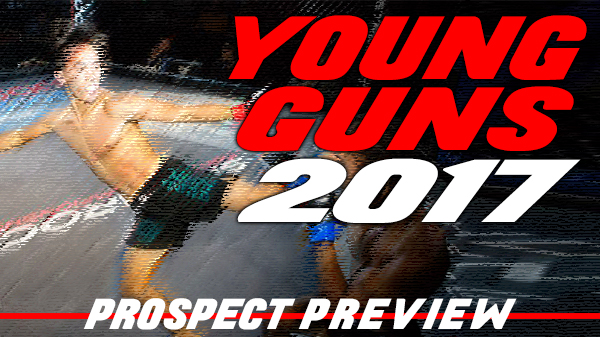 Young Guns 2017: Prospect Preview
With last year's STL MMA Amateur of the Year Eric Ellington making the jump to the pros, it's time to size up the amateur landscape and make note of who to watch.

Here are six amateurs under 30 that should be snagging the big fights and capturing the headlines that could land them 2017's top amateur awards.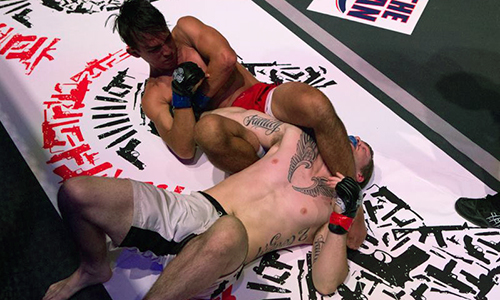 Corbin Howard (5-0) - Howard's ATA / St. Charles MMA

The teenage Howard exemplifies the "young" in Young Guns. The younger brother of Jordan Howard - an established local pro and a Bellator signee - Corbin Howard seems on the same track to success.

A mix of blinding speed and pure aggression makes a Howard fight a hold-onto-your-seat experience. A recent win over a seasoned Steven Coleman showed he can thrive under pressure. Coleman was able to negate Howard's biggest asset, his speed, by using the ring to keep him cornered. Adapting on the fly, Howard was able to win scrambles and was quicker to strike in winning a 30-27 unanimous decision. As Howard continues to rack up the wins, it may start becoming difficult to get find fights.

If there is any weak link in Howard's chain, it's on the ground. It will be worthy to note if by the end of 2017 if he can get his submission game closer to the level of his striking.Key wins: Steven Coleman, Aaron Harvey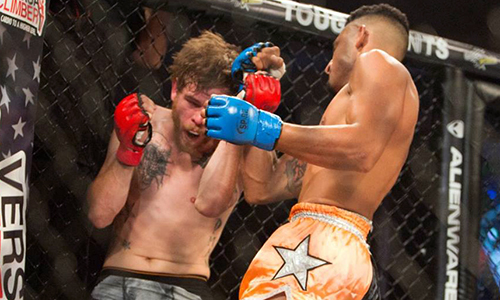 Luis Felipe (5-0) - Watson Martial Arts

Felipe has one of the variables you just can't teach; toughness. Great in the clench, Felipe fights from a traditional Muay Thai stance, preferring to bully his opponents into the cage and chop them down with knees and kicks. In the few fights we've seen, Felipe masterfully controls the center of the cage with his footwork, before turning up the heat until his opponents crumble.

In his most recent trip to the cage, Felipe received a dose of his own medicine. Jeff Glover was the aggressor and Felipe found himself on the other end of the clench. With his back against the cage, his opponent worked to set up an outside leg trip. Once on his back, Felipe was quick to adapt, took his back and locked on a suffocating rear naked choke for his fifth straight victory. Key wins: Jeff Glover, Richard Moad, Damien Newman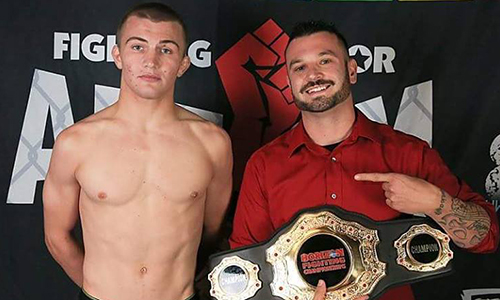 Nathan Stearns (7-2) - Perryville Jiu-Jitsu

At this point, Stearns isn't really a secret to many. Stearns went 4-0 in 2016 and took part in the 2016 STL MMA Amateur Fight of the Year.

Finding success with the Horizon FC promotion, Stearns rose through the ranks before eventually claiming its 155-pound title. In October, Stearns went toe-to-toe with Pedigo blue belt and an IBJJF white belt world champion Miguel Lisboa for three grueling rounds. The Lisboa fight was an eye-opening experience for many who closely follow the sport and the biggest win on the resume for Stearns to date.

Stearns seems to have a gym rat's mentality and genuine love of training, which has already started paying dividends. With the buzz starting to grow, Stearns is eyeing bigger opportunities and bigger fights in 2017. Key wins: Miquel Lisboa, Demetrius Cannon,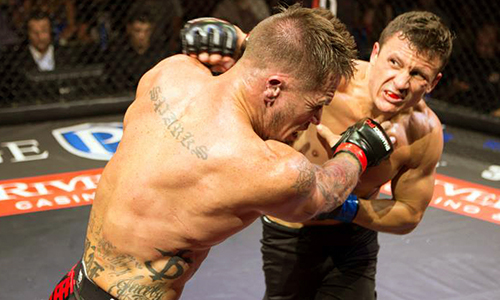 Derik Scott (6-1) - JD's Gym

At 29 years old, Scott just narrowly makes it onto the list. The smaller of the Scott brothers, Derik brings the trademark Scott physicality to the cage, muscling his opponents to his will. Scott always looks to finish the fight, and always shows up in great shape, making his fights fun to watch.

With five fights in less than twelve months, he's been active. He finished four of his seven fights by way of submission winning with a kimura, keylock, and rear naked choke. The only blemish on his record comes by the hands of Issac Purnell last September in a razor-thin split decision. Last month, Scott went on the road to KC and picked up a unanimous decision over Trevor Johnson proving he can win away from home.

Despite nearly all but one of his fights being with Shamrock FC, he hasn't had an easy road to here. We hope to see Scott stay active in 2017 and want to see him win a few amateur titles before he joins his brother Shaun in the pro ranks. Key wins: Patrick Sparks, Trevor Johnson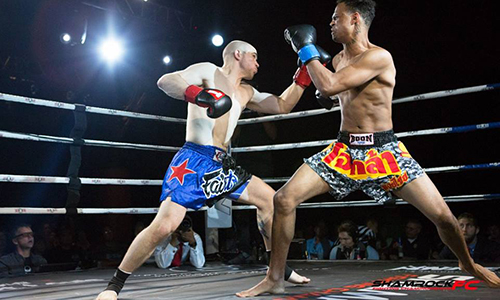 Colin Parr (6-1) - Watson Martial Arts

Welterweight Colin Parr hails from tiny Pocahontas, IL the home of country music singer Gretchen Wilson. Growing up in a small town that boasts a population just north of 750 and with not much to do, Parr focused his energies on martial arts.

A long-time practitioner of Brazilian jiu-jitsu, Parr received his purple belt under Andrew Sabens in Carbondale, IL before hitting the road to Chicago. While there, Parr trained at the Chicago Fight Team for two years where he beefed up his striking while working alongside UFC vets Marco Beltran and Belal Muhammad.

In the handful of local fights, Parr's been light years ahead of his competition. Part went 3-1 in 2016, but hasn't quite faced the toughest of competitions as of yet. We hope to see Parr just as active in the new year, and turning up the dial on the level of difficulty. Key wins: Perry Nesbit, Danny Jackstadt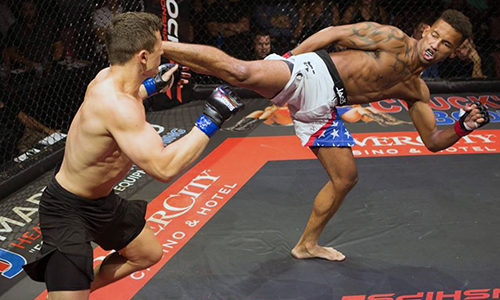 Issac Purnell (5-0) - 21st Century Self-Defense

Purnell follows on the heels of teammates Justin Lawrence and Rebecca Ruth fighting out of Benny Voyle's 21st Century Self-Defense. Brutal kicks, and incredible technical stand-up make Purnell a force on his feet, he's finished four of his fight fights by way of TKO, all but one in the first round.

A recent split-decision win over Derik Scott in September shows Purnell has pretty solid take-down defense can also fight off his back, when needed. Scott muscled Purnell around the cage, and had Purnell in bad positions, but Purnell hung in there and nearly got a submission to take in the second round.

With only five fights in three years, he hasn't been the most active of fighters. We hope to see Purnell more active, as it seems the sky is the limit for him. Key wins: Derik Scott, Brandon Santana, Montuelle Prater


On the Radar

Although they didn't quite make the, here's a few honorable mentions we're also excited about. With the right amount of seasoning, these talented amateur could very well be joining the others as St. Louis' top prospects.

Elmar Umarov (5-0) From Krasandor, Russia by way of Boise, Idaho, Umarov has shown a strong aptitude for mixed martial arts. With four finishes in five fights (the only one he didn't win outright was his first trip to the cage), he has good wrestling and jiu-jitsu and is a real workhorse in the training room.

Savannah Shahan (3-0) Shahan follows on the heels of another exceptional women's fighter from the Academy of Courage, Michelle Pearce. Shahan is gritty, and not afraid to mix it up, seemingly well rounded. Her striking could probably use more work, but her above average grappling should win her plenty of fights.

Dustin Ventimiglia (3-0) The Ventimiglia name has been tossed around St. Louis MMA circles since the early, early days. Dustin's uncle Scott was one of the pioneers of MMA, notching a 14-9 record with wins in three different decades. Scott, along with Brad Jones, co-founded one of the original local fight teams, The War Room in Woodriver, IL. So it would come to no surprise that when Dustin was old enough, the itch to compete in the cage came calling. A three-time state qualifier for Class 3 Belleville Ventimiglia has rock solid wrestling to build off, and so far that has been all he's needed. Recently, Ventimiglia joined up with the team at Watson Martial Arts and has quickly made strides in rounding out his ground game.

Izzie Robinson (2-1) At only 19 years-old Robinson has shown some serious promise. With a solid base of grappling to pull from, Robinson can win most fights simply by out-muscling, and out-working her opponent, and then smother them with her ground game. A recent Gateway Fighting Series K1 match at the Chaifetz Arena shows her stand-up is still a work in progress, but with the HIT Squad's "Italian Tank" Luigi Fioravanti taking her under his wing, you can expect big things to eventually come.

Greg Freund (4-0) At 33, Freund technically doesn't belong on the Young Guns list, but we would remiss if we didn't include him as someone that's on the radar. If you have seen many of Freund's fights, you notice one thing front and center, his heart. He out-wills his opponents, and takes bad situations and turns them around. He's not especially great at any one discipline, but not bad at anything either. Time isn't on his side, but he still has many good years left. If groomed properly, Freund could make a splash on the regional circuit in the next two-three years.

Raja Singh (3-0) The twenty-five-year-old Singh is one of the many young up-and-comers at the Wolve's Den Training Center in O'Fallon. Quick like a cobra, Singh is poised to have a very good 2017. His jiu-jitsu has quickly improved as evident by the nasty armbar victory at Gateway Fighting Series to kick off the year. If he takes smart fights and continues to rise to the challenge, area promoters will definitely want to keep an eye on Singh.

Photos courtesy of Jimmy Range Photography and Sara Levin Photography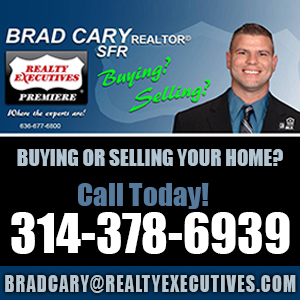 Nemesis Fighting Alliance
| Sat, October 5th
Casa Loma Ballroom, St. Louis, MO
Shamrock FC: 323
| Sat, October 12th
Ameristar Casino, Kansas City, MO
Shamrock FC: 324
| Fri, November 1st
River City Casino, St. Louis, MO

Tweets about "KnuckleJunkies OR @knucklejunkies"